Gameboy Camera
From GbdevWiki
The camera chip
The Gameboy Camera is using the Mitsubishi M64282FP, a.k.a. the "Artificial Retina" which is a 128*128 pixel grayscale CMOS image sensor that can perform image adjustments in realtime. The data sheet is available in /docs/misc/ of the file hub.
Documentation related to the GB Camera itself (not only the sensor) can be found in the following github repository: https://github.com/AntonioND/gbcam-rev-engineer
Integrated circuits on the main board
Component#
Part# / inscription
Description
U1
MAC-GBD
Nintendo
9807 SA
I/O, memory control?
U2
GBD-PCAX-0 F
M538011-E -08
8145507
1M X 8 ROM
U3
52CV1000SF85LL
SHARP JAPAN
9805 5 0A
128K X 8 RAM
Pictures of the innards
Photos from Inside Game Boy Camera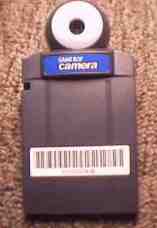 Outside view of a blue Gameboy Camera.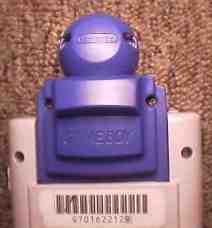 A blue Gameboy Camera in a grey DMG-01.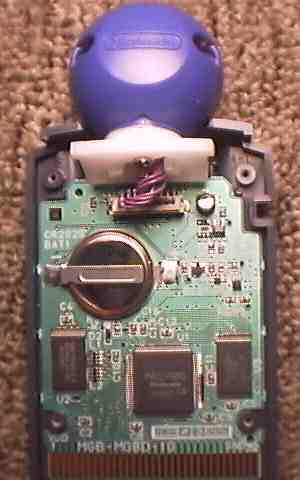 Inside the Gameboy Camera.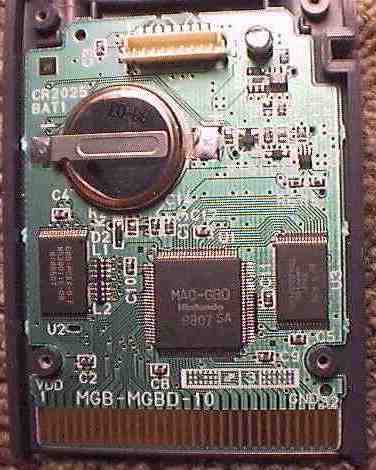 The main PCB of the Gameboy Camera with the camera unplugged.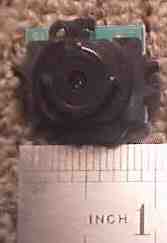 The CCD cell of the Gameboy Camera camera board with the lens on.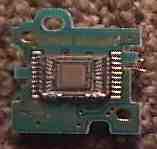 The uncovered CCD cell of the Gameboy Camera camera board.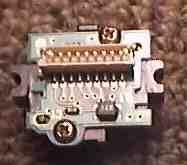 The pin header on the back side of the Gameboy Camera camera board.