Difference between revisions of "MBC5"
From GbdevWiki
---
Revision as of 21:59, 14 March 2010
Overview
MBC5 (Memory Bank Controller 5) is the 4th generation MBC. There apparently was no MBC4, presumably because of the superstition about the number 4 in Japanese culture. It is the first MBC that is guranteed to work properly with GBC double speed mode. It can map up to 64 Mbits (8 MBytes) of ROM.
MBC5 Schematic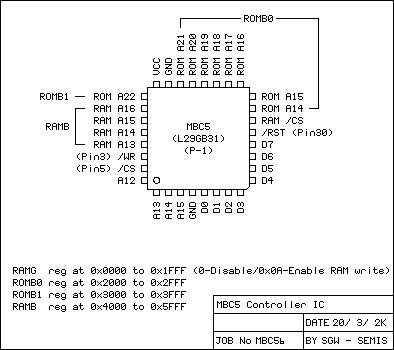 Source: [1]